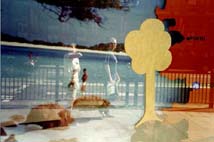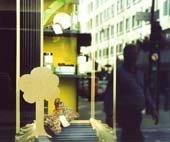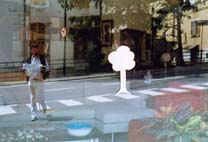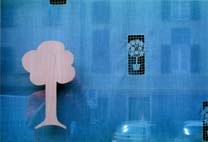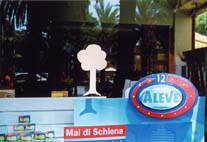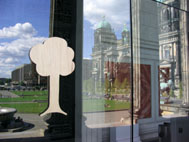 Giacomo Picca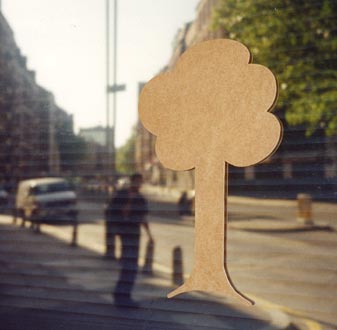 I place a tree made of plywood on shop windows against the reflections of the psycho-geographical landscape of the city.

The tree as a protagonist, becomes the subject and also the "object" of the image. It creates a moment that is juxtaposed to the very nature of that reality. This exchange happens when the urban landscape is reduced to an image that serves as support for the object - tree.
"I use the tree as a mediator of personal experiences and a shared sign operating in different cultural spaces".
urban mobile tree 5 - Clerkenwell Rd, 2000